Specialized Refinishing: Is A Refinishing Job Really Worth It?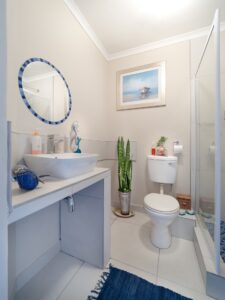 You've been using your bathtub for a very long time, and it is now time for you to consider doing something about its durability and overall appearance. Have you ever heard of or considered bath tub refinishing services? This article will help to point out the strengths of bath tub refinishing. Some forewarning though: there aren't many downsides to it at all!
Pros of Bathtub Refinishing
Getting into a warm bath is super relaxing after a long day of doing errands and working. However, if the tub is deteriorating though, enjoying a bath will probably be the last thing on your mind. Replacing your bathtub as a whole can be a very expensive choice. A much better option that is far less costly would be bathtub refinishing!
It Is Durable. A good refinishing job lasts for about ten to fifteen years. However, this totally depends on the quality of the job. You truly do need a professional to do this job for you, they can ensure that preparation is done correctly so that your tub will have the longest life possible.
It Can Be Customized. This means that the entire process can be made to fit your specifications and tastes in terms of re-coloring, restoring, refinishing, resurfacing, and re-glazing. You will be given numerous colors and textures to choose from before the refinishing process begins, as opposed to settling with the color and texture of a finished product. A large number of people look to refinishing merely to change the horrible color of their older bathtubs, for some reason back in the day they loved every aspect of the bathroom to be colored.
It Is FAR Less Costly. This is because refinishing involves updating what you already have. Replacing the bathtubincludes purchasing a new bathtub, cutting the original bathtub to make it fit through the door of the bathroom, plumbing, trimming, surrounds, flooring. This will cost a hefty price in comparison to that of refinishing it. Not to forget that the reinstallation process will damage the surrounding areas warranting more work once the bathtub has been reinstalled. The cleanup process after installation is costly as well, nothing about total replacement is cheap. The best advice I can give is to delay doing that until you truly need to.
It is less time-consuming. The bathtub will be worked on while it is still in its usual position. This means that you do not have to even think about the time spent on cleaning, reinstalling, or remaking the damaged area around the bathtub.
It comes with a warranty. Most professional companies that offer bathtub refinishing in Raleigh NC , offer a full warranty that allows the client to get repairs at no cost for a specific period of time. This is essentially a safety net for any errors in the preparation phase, in the very small off chance that there are any.
It is a convenient method. Once the refinishing is complete, you will not have to wait all too long to use your tub. The bathtub is ready for use as long as the refinishing is totally complete. This means that it is a good option for people who want to do some final touches before the guests arrive. It is also a good option for hotels to do in short periods of time. However, when it comes to reinstalling, the bathtub will have to remain unused for some weeks to make sure that it is not damaged.
Refinishing Happens In Three Steps, Namely:
Stripping off the finishing and sanding the bathtub to make its surface completely smooth. Anything not totally smooth can cause big issues later down the road.
Repairing any rust spots, chips, cracks, and holes. This is the thing that will make you have to choose between refinishing and replacing. Too much of any one thing may mean replacement quickly becomes your only option.
Application of a primer, multiple layers and sealant are done. If applied with a careful hand, they will look amazing when dried and finalized.
If you go with a professional company who can follow steps such as these, after at most a few days of not using your bathtub, it should ready to last you for a good ten to fifteen years before you need to worry about anything else again. For more information or advice, go visit [link id=10]Specialized Refinishing[/link] today and see what they can offer you.
Contact Specialized Refinishing For Bathtub and Shower Refinishing Services in Raleigh.
Call (919) 568-1176 or complete the contact form below for a FREE estimate!