Tile Resurfacing: Professional Wall & Floor Tile Refinishing Services
Get a Written
LIFETIME
Warranty on Your Tile Project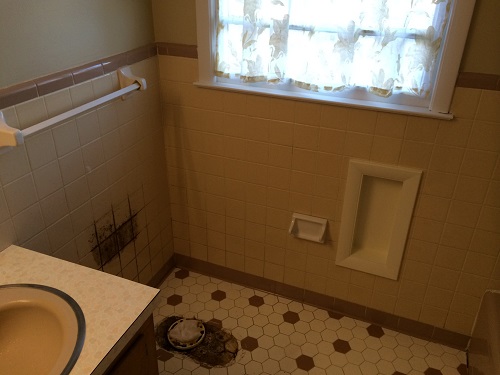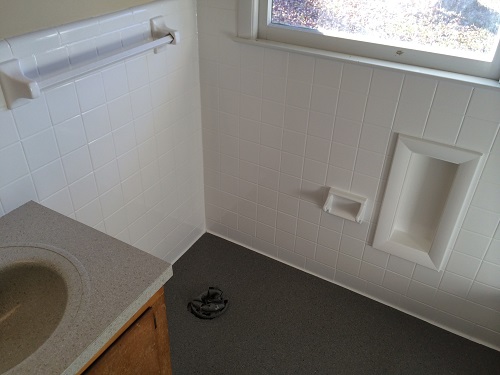 Wall and Floor Tile Refinishing
Do the tiles around your bathroom look so bad that you almost can't stand to be in there with them? Was the tile color you chose super nice looking back in the day, but just hasn't aged well at all? It happens to the best of us, things just change over time. Is your tile, chipped, cracked, scratched, stained, difficult to keep clean, or the color makes it look outdated? A full tile replacement used to be the only option, but today it can be repaired, restored, refinished, resurfaced, reglazed, and recolored on site without removal and in just a few hours! For a fraction of the cost of a replacement, we can help you remodel your bathroom and professionally refinish your tile.
If you break or crack a tile by accident, you don't need to worry about it! It's an easy fix for the pros over at Specialized Refinishing. So, you're no longer stuck with the broken or ugly mess of tiles that you've been dreaming of changing for years.
We can change the color or design of your tiles to anything you like, it's important that you feel as comfortable as possible in your own bathroom! If you don't like your tiles, our tile refinishing services can make any room look like an entirely new place.
Laundry room, Bathroom, and Kitchen all alike, we should be able to deal with the tiles in any area of your home! While you're at it, you should check out our bathtub refinishing services so you can complete the brand new look in your bathroom. We can refinish anything from the bathtub to countertops.
Trust the Highest Rated Tile Refinishing Team
Quality Tile Workmanship Always
We stand behind our work and materials 100% and we give a LIFETIME WARRANTY on everything we do. Our customers receive the best tile materials available on the market. All of our tile reglazing employees are certified and complete a rigorous training program for repairing, restoring, refinishing, resurfacing, reglazing, and recoloring all types of surfaces including: porcelain, fiberglass, ceramic, grout, laminate, formica, metals, plastics, and wood. Our tile refinishing services are fully licensed, bonded, and insured. We also have an A+ BBB (Better Business Bureau) and Angie's List rating. If you need references or would like to speak with some of our previous customers, we would be more than happy to put you in touch with them to help you learn more about tile refinishing.
We are not the cheapest in town, but we can promise you the utmost professional bathroom and kitchen tile refinishing service and the highest quality of products that are available in the business. If you decide to go with another company, just make sure that they are using top of the line tile products and the prep work is done correctly, as it makes a huge difference. Be sure to take a look at our before and after photos if you have not already done so. If you've never truly given tile refinishing a thought before, you need to realize just how amazing it can be! The quality compared to the price is a big win for anyone looking for something new! You can rest assured that our tile refinishing jobs are going to last for a long time to come.
Tile Care Instructions:
Please allow the tile to cure for at least 48 hours before using. When cleaning the tile do not use any harsh chemicals or anything abrasive such as Comet or Ajax. Any household cleaner that doesn't contain abrasives is fine for cleaning your refinished tile.
We also offer a non-slip bottom that is a polymer particle system which we can do during the tile refinishing process free of charge.
Tile Reglazing at an Affordable Price
At Specialized Refinishing, we take pride in offering the most superior tile services possible at the lowest costs. As part of our lowest price guarantee, if a better price is offered to you by another company, we will beat their quoted price, even if we've already started the job. Don't hesitate to give us a call for more information about our tile refinishing guarantee.
Why Choose Specialized Refinishing For Your Tile?
At Specialized Refinishing, we're dedicated to providing our customers with beautiful shower, bathtub, and other refinishing solutions that make the home of your dreams accessible and affordable. So, what sets us apart? Our team and our products.
We have a team of experienced, certified shower refinishing technicians who know how to get flawless results for a variety of products, including ceramic, laminate, and fiberglass. We take pride in doing a job right rather than taking short cuts to cut time and cost on your tile resurfacing.
No Construction, No Mess.
Written Lifetime Warranty.
Same Day Service
A+ BBB Rating.
Durable Factory Grade Finish.
20+ Years Experience.
The tile materials we use are just as important as the people using them. In order to get a professional finish in your fiberglass shower or bathtub that you can rely on to maintain its beauty through years of daily use, we have to use professional materials. That's why our tile refinishing coatings, glazes, and other materials are highly durable, long-lasting and rated for factory grade.
With hundreds of 5-star ratings, an A+ rating from the Better Business Bureau, and over two decades in working with homeowners around Raleigh, you can feel confident that when you work with us, you're making the right choice for your home. So, if you want to save money and still get beautiful results, skip the DIY kit or the new tile installation, and rely on Specialized Refinishing!
Fiberglass
Ceramic
Porcelain
Formica
Metal
Plastic
Wood
Grout
We believe in quality work every time, and it shows through our A+ rating with both Angie's List and the Better Business Bureau. Still not sure? Check out before and after photos of our tile refinishing for some visual proof, and of course, we will be happy to provide references and connections with previous customers!
The Specialized Refinishing Advantage

Written Lifetime Warranty
We stand behind our tub refinishing work & offer the best warranty in the business.

Unlike remodeling, refinishing causes minimal disruption to your home.

Our durable, industrial-strength coatings make your refinished bathtub like new.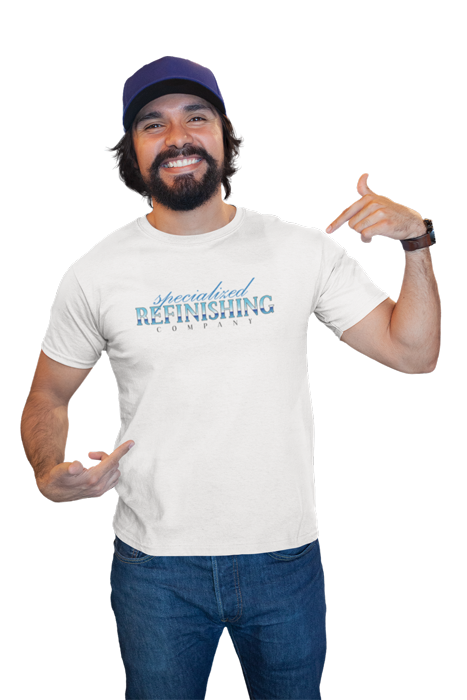 Most jobs are finished in 4 or 5 hours, not days or weeks.

We've provided expert refinishing services since 1994.

With decades of service & 1000's of happy customers, you can rely on us.