Bathtub Refinishing for Apartments
Get a Written
LIFETIME
Warranty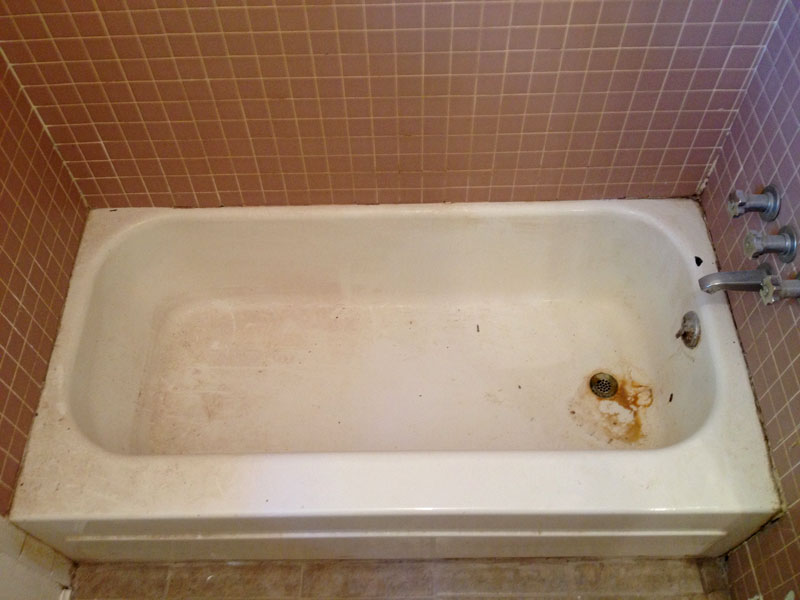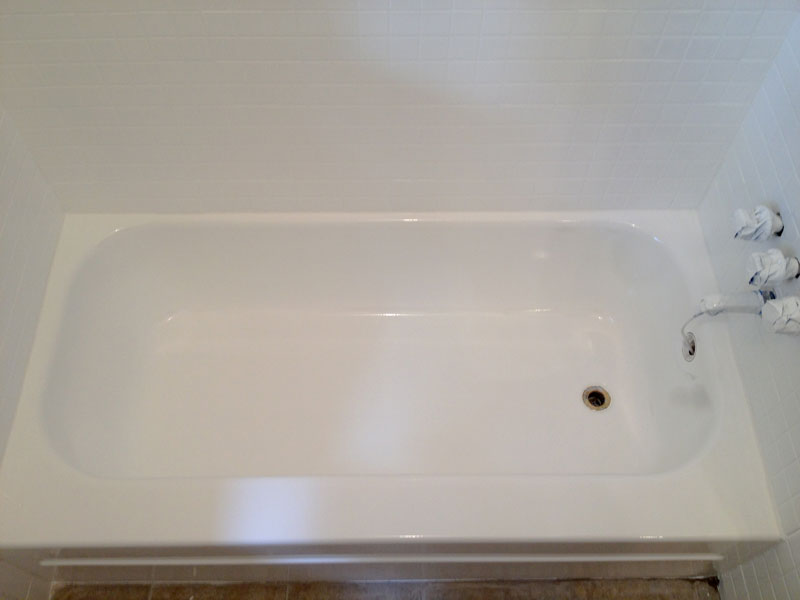 Quick & Affordable Bathroom Refinishing for Apartments
As a property owner or manager, you understand the inherent costs of renting our property to other people. Regardless of how careful and respectful your tenants are – features in the apartment like showers, bathtubs, and sinks will wear down with time. Refreshing the hard surfaces in an apartment can take it from average to feeling like something special. Replacing fixtures outright is a very costly undertaking for several reasons. Not only are you paying for the fixtures themselves, but you've also got to add in all the downtime ensuring they are installed correctly – it could be days!
Refinishing Services for Apartment Buildings
As a commercial property manager, you understand the value of lowering your costs. You need fast service times with little to no downtime if at all possible. There's no shortage of options on the market with apartments today; people are looking for the most updated and quality apartments they can find. Refinishing services are the most effective way to bring new life to your bathroom without the hassle and costs of more invasive renovations like replacement. 
Apartment leasing companies can save up to 80% of what it would cost to replace a bathtub, sink, shower, countertop, tiles, and more with professional refinishing services. Bathtub refinishing is often going to provide the best return on your investment. You can take these savings and move your extra funds into other budget areas where you need them. 
At Specialized Refinishing, we have a team of highly experienced, certified refinishing and reglazing technicians who can restore and revitalize a wide variety of surfaces and fixtures in your rental property or before you put a house on the market.
Bathtub Refinishing
Countertop Refinishing
Vanity Refinishing
Fiberglass Enclosures
Wall Tile
Floor Tile
Tile Showers
Pool Steps and Slides
Trust the Highest Rated Refinishing Team
Bathtub Refinishing for Apartments
We frequently get requests to come in and do bathtub refinishing in apartments. It can be something as severe as a stained tub with intense old color to a simple chip that you need to ensure matches the rest of the tub perfectly. We have an excellent eye for attention; we want to get every job done perfectly. We use state-of-the-art ventilation systems to ensure no harmful fumes stay anywhere near the apartment. Ideally, we want to do an individual bathroom refinishing job in about a day or less!
Your Apartment Complex Will Save Big Money
With the quick turnaround that Specialized Refinishing provides, there is practically no downtime, which keeps the income flowing into the books. In a way, apartment and property managers have the best of both worlds by having our bathroom and kitchen remodeling experts come in and refinish, resurface and reglaze their fixtures. Our work is professional, which means the results will last a long time and everything looks fantastic. When we are done, your fixtures will look like they're brand new and just installed. The best part of this is getting the best results possible for a true fraction of the cost of all contemporary amenities.
Property management companies around the triangle and country realize that it is highly economical and profitable to have their fixtures, such as bathtubs, showers, tile, countertops, vanities, and cabinets, refinished and resurfaced or refinished. Replacing these fixtures comes with a lot of downtime and added costs. Your potential buyers won't know the difference between a brand new tub and one refinished by Specialized Refinishing.
Not replacing old worn fixtures puts the money you need back on the bottom line. Apartment owners and managers, contact us today or use the short form below to quote! We're happy to discuss your needs and figure out a plan that best works for you.
Why Choose Specialized Refinishing?
For over 20 years, landlords, apartment complex owners & managers have relied on Specialized Refinishing to restore and revitalize their surfaces and fixtures, and we have a reputation for excellent service and results.
With our experienced team of certified technicians and an inventory of innovative equipment and factory grade finishes, we ensure every project we take on will look amazing for years to come.
We are so dedicated to making sure you are pleased with the results that we provide a 100% lifetime guarantee.
The Specialized Refinishing Advantage

Written Lifetime Warranty
We stand behind our tub refinishing work & offer the best warranty in the business.

Unlike remodeling, refinishing causes minimal disruption to your home.

Our durable, industrial-strength coatings make your refinished bathtub like new.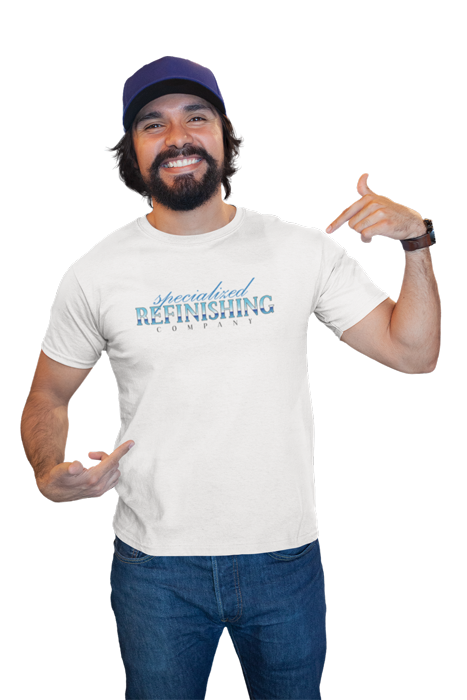 Most jobs are finished in 4 or 5 hours, not days or weeks.

We've provided expert refinishing services since 1994.

With decades of service & 1000's of happy customers, you can rely on us.