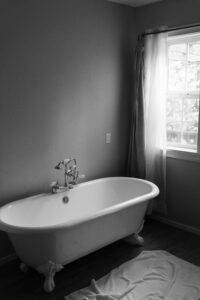 Bath Tub Refinishing
The bathroom is your private oasis. It needs to be given as much care as other parts of the house like the sitting room and kitchen. If the bath tub is stained and chipped, it's time to consider bathtub refurbishing. The bath tub is supposed to be appealing so that it can create a relaxing atmosphere for you to take your bath. But with discoloration and cracks, you might not enjoy it.
Refinishing is a good choice to get the bathroom back in good condition especially if you are not in a condition to buy a new tub. If you just bought a home and realized that the bathtub does not have the shiny glow you like, you can contact a bath tub refinishing contractor and they will assist you to get what you had hoped for. Refinishing services will help in the following ways:
Remove the stains and rust and repair chips and cracks
Stains are usually as a result of dirt, hard water deposits soap, and many other factors. All the faults will be fixed, making the bathtub as shiny as new. During refinishing, you can instruct the contractor to match the tub color to other features in the bathroom such as the sink.
Improve hygiene
Stains and cracks make it hard to clean the bathroom well. If the bathroom is not properly cleaned, then it poses a health threat not just because of the dirt but bacteria too. Once refurbished, it will be smooth. You will be able to clean it well to get rid of dirt and other harmful microorganisms.
Improve the sale value
Some home buyers are very strict, and they will inspect every detail in the house before buying it. They will even bring in a professional home inspection expert to help them check the entire building. A gross bathtub can cause them to say no to your offer or ask you to reduce the price. So if your bathroom is not perfect, call in an expert to refinish it before you put it up for sale. You chances of getting a good price if everything looks perfect.
Once your bathroom is refinished ensure that you take good care of it. Clean it regularly using the recommended cleaning agents that are not harsh and abrasive. This will keep away the stains and damage, and you will enjoy a quality tub for decades.
Here's another great post to read. Learn about how professional bath tub reglazing and refinishing that can revive the look and feel of your old bathroom.
Take a moment and explore some more of our informative articles below:
Why Kitchen Cabinet Repainting is Perfect for Your Kitchen
Bathtub Reglazing is a Good Idea – Here's Why
Simple Tips for Reviving old Cabinets