Common Misconceptions You May Have Heard About Bathtub Refinishing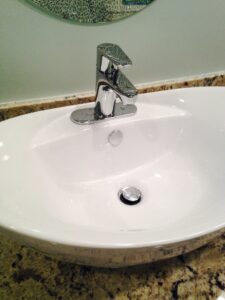 The surface of your bathtub could become damaged, stained, worn, chipped, and scratched for any number of reasons. When the bathtub surface is damaged or permeable in any way, it can soak up the soap, scum, dirt, and germs deep into it. This can make the bathtub both potentially unhealthy to use and unappealing to look at. Your best solution, if you find yourself in this situation, is to go for bathtub refinishing. Not only will it make your tub look like new again, but it'll protect it from any unsightly occurrences for a long time to come. Replacing your bathtub is always an option, but one you want to avoid unless you have to. New bathtubs are extremely pricy, and may even require you to modify your bathroom to get them to fit well.
With all of that said, there are some bathtub refinishing myths that have floated around, and we're here to dispell those. Bathtub refinishing is a great service, and if you need it, we want you to be educated enough to be able to figure out what exactly you need.
Myth 1: Bathtub refinishing does not last long and after some time it will start chipping off, lose color, peel, and become dull thus, you causing a cycle of needing to get refinished or not be able to use your tub.
The facts of the matter are that a refinished tub can last for even 15-20 if the resurfacing if done properly and you take good care of it. As long as you don't directly cause it, you really don't have to worry about cracks, chips, or anything else. The medium used for refinishing bonds extremely tightly to the surface of your tub if it's applied correctly, it truly becomes one.
Myth 2: Bathtub refinishing will mess up my bathroom and take a long time to finish.
In theory, bathtub refinishing should only take 3-5 hours on average. Of course, other factors could stretch out the process, but don't expect us to be in your bathroom for an entire day. Though we do advise that you give everything a day or two to sit and settle, just to ensure that solid seal. The areas around the bathtub will need to be masked before we begin our work just to keep it clean for you, any spills or splashes from the refinishing job can be impossible to get off of your floor. You also need to have an exhaust system installed, the fumes from refinishing are not something you want to be breathing in. After the process, the most you'll have to do is sweep up some dust here and there, you shouldn't have any big messes at all to clean up.
Myth 3: Bathtub refinishing costs so much, I would be just as well off purchasing another bathtub and getting that installed
You can pretty much rest assured, getting a new bathtub will cost you far more than refinishing one will. There are also other costs to consider with bathtub replacement such as labor costs, plumbing costs, and tiling costs, which will be added to the total cost. Sometimes to get an old tub out you have to destroy some of the walls around it, and the same can be said for getting a new tub to fit in. Bathtub refinishing, on the other hand, can be done in less time, cost you far less money, and last you for years and years! So if you had heard any misinformation about refinishing and it was making you re-consider it, we're glad we could put your mind at ease.
Contact Us About Our Bathtub Refinishing Services in Raleigh
If you need a professional bathtub refinishing company, you need Specialized Refinishing. Contact us today for a FREE estimate!