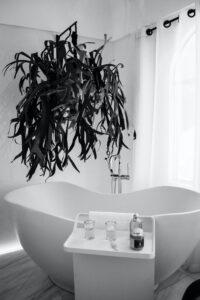 Let's Get Your Bath Tub Looking Like New!
Bathtubs are an incredible luxury that have only gotten better over time. Being able to fill your bath with hot water with the turn of the knob is awesome. The fact that we can have beautiful, colored finishing on the bathtub makes this amazing creation fit in with any design that you might have in mind. But let's take a look at a few times you might need to get your bathtub refinished.
Cracked, Chipped, or Peeling Finish
Finish isn't invulnerable, and unfortunately, that means that it will start to wear down. When the finish starts to breakdown, you will notice that it chips and peels off. It can also crack and peel around edges such as the drain. At this point, you have two options. One is to get a whole new bathtub, which is expensive.
The other option is to get the tub reglazed. During this process, experts remove the old finish and clean the underlying tub to ensure that a new finish will stick to it. Then they apply a new finish over the top. New finishes can be of any color or design that you can imagine. From plain white to hot pink, and everything in between. Think of a Raleigh bath tub refinishing as a fresh start, you can go in any direction you like!
Unclean Tub
It happens from time to time; you find an apartment or house that is perfect, except for one thing. The tub has ring marks, has had stuff stored in it, or has stuff sticking to it. Under these circumstances, the bath is hardly inviting. In this situation, a lot of people opt to have a professional come in and refinish the tub so that the surface is completely different than what was previously there. This refinishing allows you to feel more comfortable taking a bath.
Unlikable Color/Design
The last reason that people decide to get their bathtub reglazed is that the current color is unlikable or even ugly. Instead of spending a significant amount of money replacing the whole tub, they go through the relatively affordable and quicker process of bathtub reglazing. Reglazing can even be done during a remodel when you want to make a tub fit with a new design.
Bathtub reglazing is an affordable and standard process. It allows for the saving of time and money. So whether you are remodeling, hate your tub, or have a damaged finish, consider bathtub reglazing as an alternative to replacing your bathtub today!
For more information, contact [link id=10]Specialized Refinishing[/link] at [phone].