Why You Need a Professional to Refinish Your Bathtub!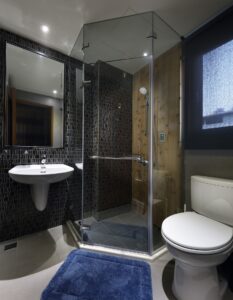 When it comes to bathtub refinishing, not everything can be DIY. At times, all you need is to step aside and let the professionals do the job for you. Why? Every time you do-it-yourself and fail to perfectly prep the area, you may be in for a big mess in days to come.
DIY Vs Professional Bathtub Refinishing Services
Do you want to rescue your tired old bathtubs? Finding refinishing, resurfacing and reglazing experts can be a brilliant idea. No matter how hard or smart you do the job yourself, you can never get the same quality professional refinishing.
Specialized Refinishing offers expert professional kitchen and bathtub refinishing, resurfacing and reglazing services in Raleigh and Durham. Most of their jobs are completed in one day, giving you the convenience you really want as a homeowner.
Working with professionals easy and convenient refinishing, while ensuring no construction or mess on your premises. They also provide you with durable and attractive replacements that adds glamor and value to your home, not forgetting the vast variety of colors and textures provided so you can chose what works for you. When the job is done by the experts, cleaning is always easier and faster.
Is Hiring Refinishing Experts Expensive?
Owning a home is not a cheap investment. During your stay in that house, you will want to repair, refinish, reglaze, resurface, recolor or restore your bathroom or kitchen. For you to add value to your home, hiring bathtub refinish Raleigh experts is the way to go.
However, there is a cost to pay. Specialized Refinishing Co comes in to help you save more on your bathtub repairs. How? Instead of having a new tub installed, they restore your messy bathtub at a far lower cost, giving you an opportunity to enjoy your bathtub again without spending a ton of money and putting your entire bathroom out of commission for days.
By hiring professional bathtub refinishing experts, you save your money that could have been used on frequent repairs and replacement. You also enjoy peace of mind because there is no fear that the mess can reoccur anytime you less expect.
Why Specialized Refinishing Co.?
Bathtub issues can happen to anyone at any given time. When you make Specialized Refinishing Co. your partners in all your kitchen and bathroom refinishing, you've got nothing to worry about. Why?
Well, we know that your project is as unique as you do and we are committed to offering specialized services that meet the need of our different customers. We also guarantee timely service delivery. We pride ourselves in our customer satisfaction and we stay true to our word.  Our services are highly affordable to all.
We also know that our clients work on tight schedules and that's why we commit ourselves to flexibility in times of scheduling appointments with our customers. You can trust our team of highly dedicated, friendly and energetic bathtub repair experts to work on your site in your absence when you cannot afford time to be on site.
Need Help With Professional Bathtub Refinishing Raleigh?
If you've got an issue with your kitchen or bathtub and you don't know how to go about it, don't mess around with it by attempting to do it yourself. Contact us to give it a professional touch that's what will make all the difference and give you the peace of mind you so desire.