Refinishing for Government Buildings
Get a Written
LIFETIME
Warranty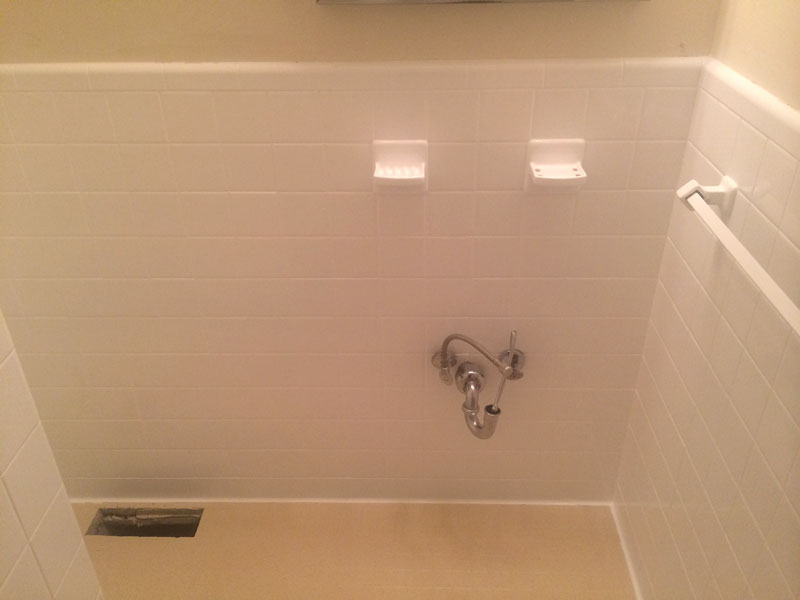 Quick & Affordable Government Building Refinishing
Governments across the country are using refinishing, resurfacing, and reglazing services instead of replacing their bathtubs, showers, tile, vanities and countertops to keep their operating costs as low as possible. The services Specialized Refinishing provides has proven time and time again to be a highly cost-effective way for governments to keep their facilities looking modern and up-to-date without spending a lot of money by buying new furnishings constantly. A plus side to using our refinishing services is that the disruption that comes with replacing furnishings is minimized to the point that it is practically a non-issue, work and every-day activities should be able to continue around with no problems.
Refinishing = Less Mess
When replacing fixtures, the old ones need to be removed and transported to the local dump by a disposal company, all of which are significant costs in addition to the cost of buying brand new furnishings. Removing and replacing fixtures can also be messy and noisy, which can be highly disruptive to your business and those around you. Not to mention, finding reliable and competent remodeling contractors who finish their projects within budget and on time is always an additional concern. It's hard to be sure what you'll get until it's done.
Refinishing bathtubs, showers, countertops, vanities and sinks can save up to 80% of the cost of replacing them. In government, these kinds of savings are needed. The less money you spend on things like upgrades, the more money you'll have to spend on more important things. This is where Specialized Refinishing can make a huge positive difference to the bottom line for governments. Governments save tremendous amounts of money by professionally refinishing, resurfacing, and reglazing the bathtubs, showers, tile, sinks, vanities and countertops. You can then direct these savings to other remodeling projects or more pressing matters.
Trust the Highest Rated Refinishing Team
Specialized Refinishing is The Way to Go

Government offices around the Raleigh area realize that it is cost-effective to have their fixtures, such as bathtubs, showers, tile, countertops, and vanities, refinished, resurfaced and reglazed. It takes much less money to have this done than to have these fixtures replaced. Replacing these fixtures can take days or even weeks causes more of a mess, requires more cleanup, is more disruptive to day-to-day operations and financially costs a lot more than the services Specialized Refinishing offers.
Why Choose Kitchen and Bathroom Refinishing for Government Buildings?
In the end, governments can have furnishings that look brand new at a fraction of the cost of replacing their bathtubs, showers, sinks, tile, vanities and countertops. Rooms look significantly cleaner and more modern in appearance and with the quick turnaround that Specialized Refinishing provides, there is practically no downtime.
In a way, governments can have the best of both worlds by having our kitchen and bathroom remodeling experts come in and refinish, resurface and/or reglaze their fixtures. Governments using our services get fixtures that look brand new but at a fraction of the cost of replacing their fixtures with brand new ones.
Types of Government Buildings Relying on Refinishing and Reglazing
At Specialized Refinishing, we can work in all types of government settings, reglazing floor tile, resurfacing bathtubs, and refinishing customer service area countertops.
Local, state, and federal offices
Municipal buildings
Local or state-funded recreation centers
Military barracks
Public park restrooms
Libraries
Rest Areas
Courthouses
Transportation hubs, including bus stations, train stations, and airports
Why Choose Specialized Refinishing?
For over 20 years, homeowners and commercial building owners have relied on Specialized Refinishing to restore and revitalize their surfaces and fixtures, and we have a reputation for excellent service and results. With our experienced team of certified technicians and an inventory of innovative equipment and factory-grade finishes, we ensure every project we take on will look amazing for years to come.
We are so dedicated to making sure you are pleased with the results that we provide a 100% lifetime guarantee.
The Specialized Refinishing Advantage

Written Lifetime Warranty
We stand behind our tub refinishing work & offer the best warranty in the business.

Unlike remodeling, refinishing causes minimal disruption to your home.

Our durable, industrial-strength coatings make your refinished bathtub like new.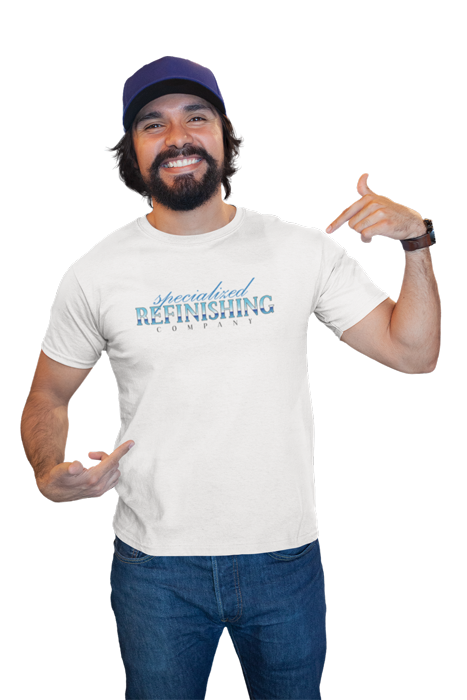 Most jobs are finished in 4 or 5 hours, not days or weeks.

We've provided expert refinishing services since 1994.

With decades of service & 1000's of happy customers, you can rely on us.