Repair Sink Chip Cracks in Raleigh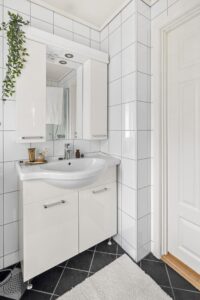 In need of Chip & Crack Repair Raleigh? We repair cracks and chips in sinks and bathtubs. Crack and chip repairs are very common in this business. We do a variety of repairs ranging from small chips, to large holes, to cracked bottoms of tubs or showers that need to be reinforced before repairing. We fill the space between the tub or shower unit and the sub floor with liquid foam that expands and dries rock hard. This is done to support the floor of the tub or shower unit to prevent any further damage or cracking. We can refinish and match any colors or chips or cracked sinks or bathtub. We will match your chipped sink with the current color and sheen that you have installed currently in your kitchen or bathtub. Who repairs bathroom sinks Raleigh? We specialize in repair cracked tubs and sinks. We can easily do Sink Chip and Crack Repair Raleigh!
Sink Chip Crack Repair Raleigh
We can repair all types of sinks and tubs that have chips and or cracks in them! Call us for a FREE QUOTE or fill out our contact form to the left! If you need crack and chip repairs, we're your people!