How Much Work Does It Take to Refinish Your Cabinets?
We use our kitchen cabinets constantly so it is reasonable to find that they have undergone a lot of wear and tear, possibly more than you may have expected. Cabinet refinishing is one of the easier DIY projects, all you will need are some supplies, power tools, and adequate space to work on the cabinets. You won't even have to strip down the old finish from your cabinet doors unless you are looking to make a drastic color change. Cabinet refinishing is an excellent way to give your kitchen cabinetry an update without having to tear out and completely replace everything.
Quality Check!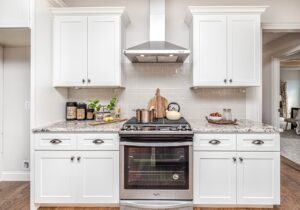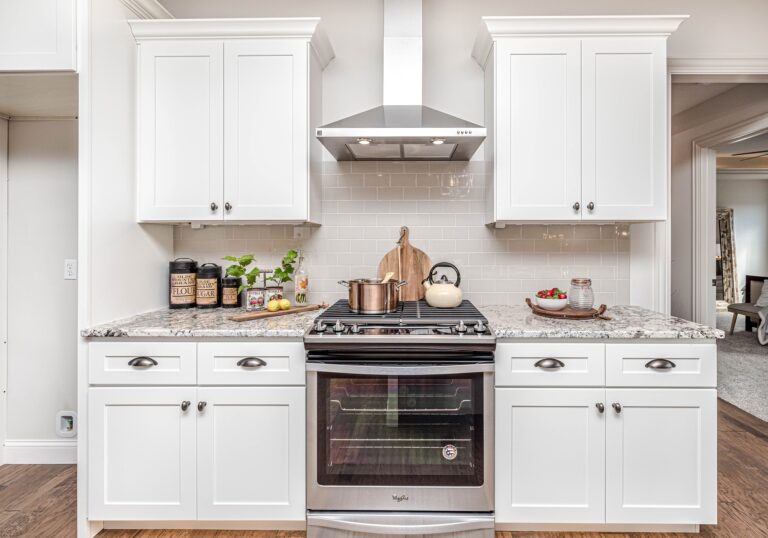 First, you need to check the quality of the cabinets themselves to determine whether it is good enough to refinish. Look at the cabinet's joints to see if it is strong and still in good working condition. Look for excessive wear and tear by checking all the visible areas of the kitchen cabinets. Makes sure you do not need to replace any missing parts or conduct repairs as that is another task altogether. If you neglect any issues and move straight to refinishing hoping to just cover issues, be warned they will show back up with a vengeance. A majority of cabinets are typically made using high-quality materials meaning they are definitely worth going ahead and refinishing. Also, keep in mind that even though a cabinet is painted this does not mean the hardwood underneath is in good shape. If you're checking the health of cabinets you need to be able to look past the paint/finish.
Next, you will check for any unpainted cabinet surfaces to better determine the kind of wood underneath. You may also strip some paint from a specified area to expose the wood underneath the paint for assessment. You can also call a professional specializing in Cabinet repair for a consultation of the same before proceeding.
Prep Work Is Key
A high quality cabinet refinishing job truly relies on the prep work done on the cabinet boxes and the doors. This step is crucial to the cabinet refinishing as it helps to make sure the new finish applied will stick to the new wood seamlessly. Any defects will cause not only ugly but not able to withstand much, and this will spread to places around it as time goes on.
The next step involves removing the old finish from your cabinets through chemical stripping. The current cabinet finish determines the chemical stripper to be used on them. You will use a more aggressive chemical stripper for challenging jobs that include the removal of multiple industrial finish or paint layers.
Before the freshly stripped wood can be refinished, prep work needs to be done on the surfaces. This includes cleaning all surfaces using furniture cleaner or a designated solvent depending on the chemical stripper used. The raw wood surfaces will also undergo sanding to remove any raised grain and trace amounts of remaining finish. This ensures we have a smooth finish to build from when applying the new finish.
This step is followed by application of the new finish with various finish options at your disposal depending on your desired end result. Generally, the wood is typically stained with a wood stain and followed up using a clear lacquer. Applying multiple layers of lacquer gives you a high quality finish regardless of the style you choose. In order to ensure the finish sticks to the surface properly, you will have to sand lightly in between coats.
Cabinet refinishing may look simple but it is a big job and if you do not want to mess anything up, you are better off hiring professional cabinet refinishing in Raleigh.
[link id=1802]Contact us[/link] and your cabinets will be looking like new. Call 919-747-4800.