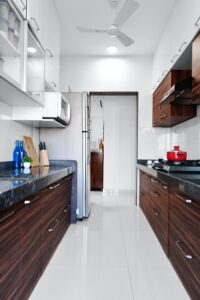 Looking to Remodel? Thought about Kitchen Cabinet Refinishing?
You do not have to spend thousands of dollars remodeling your kitchen for a lovely new look. You can simply reface your kitchen cabinets and transform your space into something totally different. Home renovations often seem like such a huge undertaking that many people just live with what they have. But you do not always have to settle for less, you can rework your kitchen to make it more of your style by repainting, resurfacing the cabinets, installing new fixtures and sprucing things up a bit. Here are a couple of reasons why resurfacing your kitchen cabinets is a great idea:
You do not have to tear up your entire kitchen space
Renovations can be quite a huge inconvenience and you may not be able to use your kitchen for a while. If you have a huge family or just love to cook, then the kitchen is probably one of the most important rooms in your home. Buying take out for a week or even more while the kitchen is under reconstruction can be quite expensive. Resurfaces does not take too much time or space from your kitchen. You can still use your countertops, sinks and cookers to prepare meals. There is less dust, less mess and you can put your kitchen back together in a day or two. Resurfacing is less time consuming and causes minimal disruption.
You can save a lot of money
When refacing your kitchen cabinets, you will only need to spend money on primers and paints, new knobs and handles maybe and the labor of the professional who will to the job. Since it takes only a day or two, depending on the size of the kitchen, the labor costs are also reduced. Remodeling requires an entire budget or new cabinets and any other worn out parts of your kitchen. You do not need to remodel heavily if your cabinets are still in great structural condition. You can choose to upgrade your cabinets and drawers with side-mounted tracks on rollers or pop out opening mechanisms.

You still have a variety of choices
You can still choose from numerous colors to repaint your kitchen cabinets in Cary NC. You can pick the surface finish that best suits your individual taste. You can upgrade to a classic and elegant look using affordable real wood veneers, or Rigid Thermo foil to give your kitchen cabinets a realistic looking wood grain finish.
Specialized Refinishing can help your kitchen cabinets look like new! Call us for more info!
Check out more of our informative home improvement articles below:
Porcelain Sinks – The BEST Choice
Home Decorating Tips: Bathroom on a Budget
Decorating Your Kitchen On A Budget