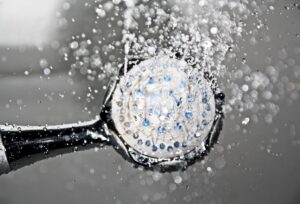 For many people, their bathroom is a place of privacy and refuge. The time spent in the shower is usually more than the time spent on personal grooming. It also serves as a place to find comfort and relaxation at the end of a long day. Considering all the time that you spend in the shower, updating it to fit your personality and character can help make the shower a healing oasis that uniquely suits you. A shower door is something that most people give little thought to when remodeling their bathroom, but a shower door can also be used to provide comfort, privacy, and personality to your bathroom.
There are a few different varieties of shower doors to consider when updating or remodeling your bathroom. From classic to edgy and modern, there are shower door designs that match any style that you want to achieve in your bathroom. When considering shower doors, you should consider the room that you have available in your existing bathroom. To complement the overall look, you will want to consider the type of finish on the glass door.
Frosted Glass. If you are aiming for a classic look for your bathroom, consider going with frosted glass. Frosted glass shower doors come in a variety of different patterns, allowing you to customize it to your taste. For example, you can use a frosted glass shower door to liven up an otherwise dull bathroom with a picturesque scene or complicated pattern. This type of shower door is easy to maintain since water spots and fingerprints do not appear on the surface. Also, it provides privacy if you are unable to have the bathroom all to yourself as you shower.
Clear Glass. For those who are going for a more modern feel, clear glass shower doors are the way to go. This type of shower works well with dark masonry or earth toned tiles. While the clear glass doors give a crisp and edgy look to your bathroom, it provides no privacy. Clear glass doors provide a timeless look as well, while frosted glass doors may eventually lose their appeal.
Tinted Glass. Tinted glass gives you the privacy that clear glass doesn't provide. This type of shower door comes in many different colors and pairs well with practically any look you want to put in your bathroom. Tinted glass can also help pull together different materials in your bathroom décor by choosing a uniform color.
Remodeling your bathroom is the perfect opportunity to switch up your shower doors. A change of shower door can transform your bathroom into a welcoming place to getaway from the stresses of life. Consider one of these types of shower doors to revitalize your bathroom and create an inviting atmosphere for your quiet time. While changing your shower door may seem insignificant, it can be the perfect accent for your new bathroom décor.
Shower tile refinishing can totally refresh your bathroom and make it feel like new again!
Contact Us About Our Bathroom Remodeling Services in Raleigh
[link id=10]Specialized Refinishing[/link] can update those sinks, bathtubs and cabinets for less than replacement costs. Call [phone] or complete the contact form below for a FREE estimate!
[gravityform id="3″ title="false" description="false" ajax="true"]