What Options do You Have for Broken Bathroom Tiles?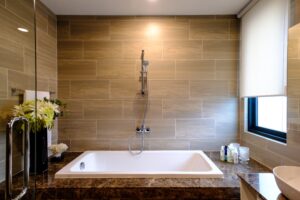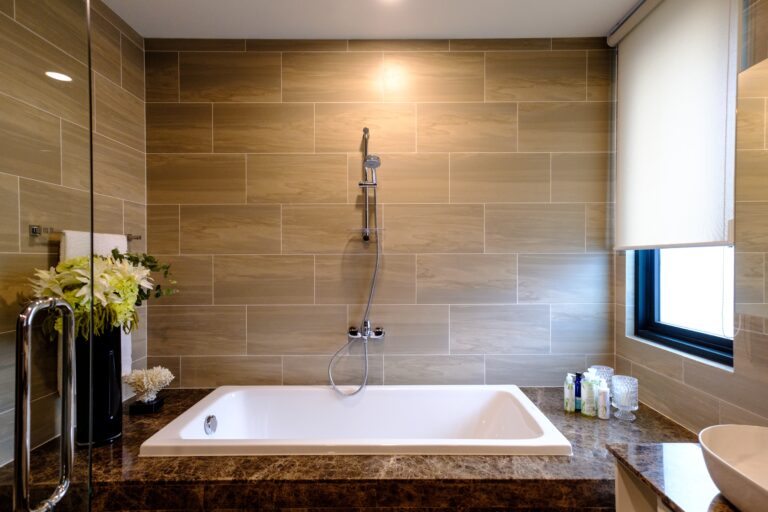 Is your shower getting yucky and dirty to the point where no cleaning solution can get rid of the ugly stains? You should consider calling in shower repair experts in Cary. You have a number of options for the kind of services they offer to make your shower look bright and beautiful again. The choice of service depends on the extent of damage and wear in your shower. They include:
Shower tile restoration
Shower tile experts use industrial grade cleaning solutions and techniques to clean the grime off your shower tiles. Most of the cleaning solutions sold for home use are usually mild to prevent injury or poisoning while the good stuff is left to the experts. They can clean off all the soap scum and grime that dull the appearance of ceramic and stone tiles and polish the tiles to brighten up the bathroom. This service is not usually very expensive since no new installation is required. It works best for bathrooms that are not very old but have a serious staining problem.
Shower tile refinishing/reglazing
Shower tile reglazing is recommended for ceramic tiles, cultured marble, porcelain tiles and fiberglass tiles that are worn out and dull. The glazing compound is chosen according to the tile material. The refinishing experts have to go over each of the tiles to check on cracks and chips. They   can use polyester putty to smoothen out the surface and making waterproof before reglazing. They need to clean and file the surface before preparation by acid etching and a surface primer. The reglazing compound can then be sprayed or rolled on this surface. An extra seal coat may be added for a long lasting finish. Reglazing can spare you the cost of buying new tiles, floors or walls. Wall and floor bathroom tile refinishing is truly an amazing service, it can fix up your bathroom for a fraction of the cost!

Shower tile re-coloring
If you think the current color of your bathroom is not working for you, re-coloring is also a great option. It also serves as a way of getting rid of the stubborn stains and dull color from your shower tiles. This is also another inexpensive way of giving your bathroom a new look without needing to rip up the tiles.
Shower tile replacement
If the shower tiles have extensive amounts of damage such as breakage and tiles that are falling off, you should consider replacement. Although it can be quite expensive, replacement is a great way of tackling extensive damage. The replacement tiles will also last you for many years to come.
Is your shower, chipped, cracked, scratched, stained, difficult to keep clean, or the color makes it look outdated? Call us here at Specialized Refinishing. We can professionally repair, restore, refinish, resurface, reglaze, and recolor your shower at an affordable price.
Contact Us Today For A FREE Shower Tile Repair Estimate
Contact us today for a FREE estimate!

Check out some more of our informational home improvement articles:
Bathroom Space 101: Blending Function & Style
Searching online for bathroom remodeling
Remodeling Your Bathroom? You'll Have a Few Decisions