Do Your Bathroom Tiles Need Refinishing?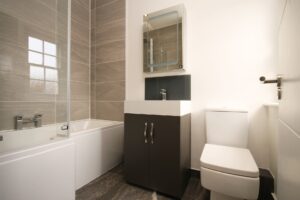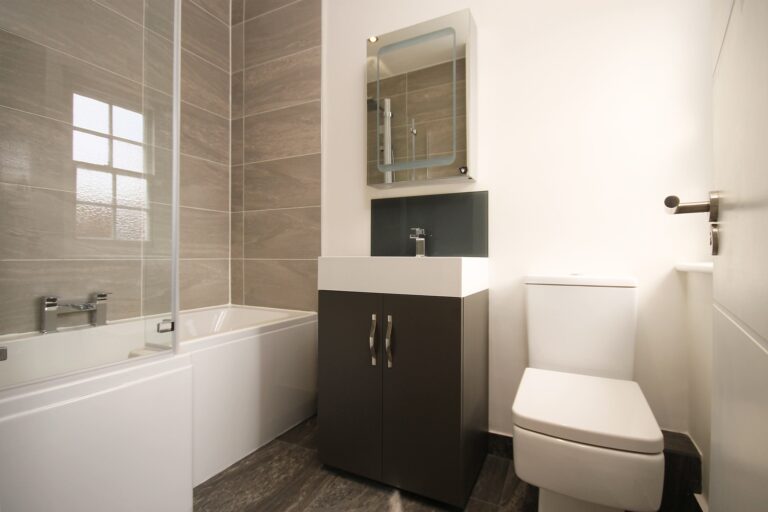 Did you even know that bathroom tiles could be refinished? You do not have to remodel the entire bathroom; a simple tile tweak can make it look new and improved all around. Tiles wear down over time and can look damaged or dull. You might be struggling to decide between repainting and refinishing. Whichever option you select depends on your long-term goals. Repainting will not increase the sale value of your home. Repainting should be done to meet your short-term goals because it will simply change the appearance of the bathroom but not affect its lifespan. Refinishing on the other hand, will give you a long lasting finish and add value to your home overall.
Use of a Professional
A professional will examine your bathroom and see if your tiles need to be replaced or refinished. If the tiles are still in good shape, then refinishing is the best option. However, if they were damaged severely, replacing would be the best option. If you do choose to go the refinishing route, you will not have to bother purchasing new bathroom fittings or tiles since you're already using what you have. The following are some of the benefits of bathroom tile refinishing done by a professional.
Safety and Precautions: This is through use of proper equipment and reduced exposure when it comes to chemical vapors.
Time conscious: Do you have a limited period for repairs to be done? Maybe you want to be done with the repairs before the month ends. It takes about two days to complete an entire refinishing job. Additionally, you will not have to wait for a long time before you can use it. It takes up to twenty-four hours for the bathtub to be ready for use. This means within mere days you'll be able to use your bathroom just as you were before, only it'll look better.
Color options: Professionals come with unlimited options as opposed to those few presents on home kits
Good results: Pros have access to high quality materials and are trained. This means that they are more likely to provide a better result as opposed to a do it yourself kit.
Do It Yourself?
When it comes to refinishing bathroom tiles, bath tubs, or anything at all in your bathroom, you need to leave it to the pros. We have the very best equipment on hand, and with our expertise we can get the job done much safer and faster than you could. Do you know how well ventilated your bathroom is? Chances are that it's barely ventilated, and you don't want to be in there breathing up the chemicals that result from a refinishing job. So in the end, bathroom tile refinishing is a great thing when left to the pros, it will lead to a lot of money saved in the long run!
Contact Our Bathroom Tile Refinishing Professionals Today
Call [phone] or complete the contact form below for a FREE estimate!
[gravityform id="3″ title="false" description="false" ajax="true"]