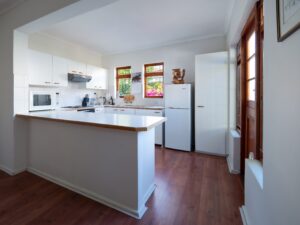 Are Your Laminate Countertops Boring You?
Generally speaking, homeowners may have to consider refinishing kitchen countertops after using them for some time. Like any other physical aspect, kitchen countertops show wear. Small scratches, faded color, and chips can be seen. A worn kitchen countertop can spoil the overall appearance of a kitchen. Therefore, finding a long-lasting, cost-effective and convenient option for refinishing kitchen countertops is helpful for any homeowner.
Of all the options available in the market, laminate countertops are good for various reasons. When it comes to the minor fixes such as scratches and chips, laminated countertops can be repaired using a laminate repair paste. There are repair pens available in almost all the local hardware stores; these pens are available in various color tones.
Refinishing Laminate is an Amazing Option
Stains on laminate countertops can be removed pretty easily, just by using a solution made with baking soda and water. You leave the paste on the surface for a couple of hours before wiping it off. This process won't scratch the surface. If the stains are stubborn, you can try nail polish remover with a clean, white piece of cloth. Other than that, options like alcohol (denatured version), thinner, etc. may work on laminate countertops. But, you need to be careful when applying them.
If you want a granite-like look on your laminated countertop, painting is another affordable way of refinishing kitchen countertops. In fact, laminate countertops allow you to try an abundance of options regarding design when painting. Depending on the creativity of the doer, an infinite number of styles can be worked on these countertops. However, before you start painting the countertop, the surface must be cleaned meticulously. Also, it is imperative to repair the cracks and chips (anything more significant than 1/8 inches) with epoxy putty. You may have to use sandpaper and remove the glossiness of the surface before applying the paint.
However, if you are not very good with DIY tasks or have lack of confidence in refinishing kitchen countertops, the best approach is to call for expert assistance.
For more information on refinishing kitchen countertops, [link id=1802]contact us[/link] at 919-747-4800.