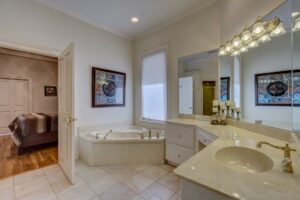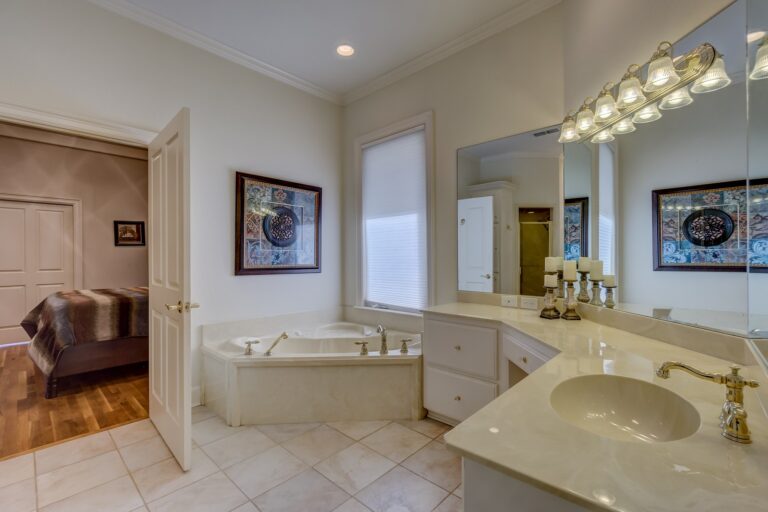 Bathroom Countertop Refinishing
While it's a different angle on the red hot bathtub refinishing industry, tile counter refinishing is rapidly becoming a niche all its own. When you have chipped, cracked, discolored, or flat out ugly counters, then bathroom countertop refinishing may be the PERFECT answer to your problems!
What Is Counter Refinishing?
Counter refinishing procedures – frequently referred to as reglazing – is all about revitalizing ceramic or porcelain tile with coatings and proprietary bonding agents. Refinishing a countertop essentially means painting the surface–but with specially formulated bonding agents and finishes. Countertop resurfacing is a process of recycling rather than replacing an existing countertop. This strategy makes it possible to alter the appearance of the countertop so that it appears to be new. Choosing to resurface a bathroom or kitchen countertop is both cost effective and an excellent way to ensure the final product is exactly what you want for the space.
Sorts of Tile Counters Which Can Be Reglazed
Ceramic tile
Porcelain tile
Cultured marble tile
"What About the Grout?" One Unanticipated Benefit of Counter Refinishing
Grout lines in tile can be utilized to an aesthetic edge through the use of colors that work with all the tile color. Generally, however, tile grout is restricted to basic neutrals and is viewed as an afterthought. Even though an interesting color of grout was used, odds are good that it's discolored over time and is nearly impossible to wash. Tile counter refinishing covers not just the tile but the grout.
This has three advantages:
Covering up unsightly grout.
Lowering the groove in the grout, making it easier to wash.
Eliminating the porous grout surface, which also makes it simpler to clean.
Could I Refinish My Tile Counters Myself?
Not advisable. For refinishing laminate several great procedures exist, but no adequate consumer-level tile refinishing system can be acquired. It's best to hire a company who knows what they're doing who can make sure your home is not damaged in the process of refinishing your counter tops, while GUARANTEEING you wind up with a result you love. [link id=10]Specialized Refinishing[/link] has years of experience in bathroom counter top refinishing. We can make your counters look like new, and ultimately give your bathroom a like-new look!
Call [phone] or complete the short form below to get a FREE estimate.
[gravityform id="3″ title="false" description="false" ajax="true"][/fusion_text][/fusion_builder_column][/fusion_builder_row][/fusion_builder_container]